Hilary Greenstein
Hilary Greenstein once cried while watching an Olive Garden commercial. She is also a fine artist and educator based in Minneapolis, Minnesota. She received her BFA in Drawing and Painting from the Minneapolis College of Art and Design in 2013.
You may have seen her paintings around Minnesota at Gamut Gallery, Rochester Center for the Arts, Rosalux Gallery, and Hopkins Center for the Arts. She paints in studio 206A of the California Building in Northeast Minneapolis, and opens her studio to the public for Art-a-Whirl. In her spare time, she works tirelessly to keep her cat, Charlemagne out of trouble. She is a Scorpio, but please don't let that scare you.
I am a figurative painter that draws inspiration from vintage photographs, awkward pinups, cacti, and tacky sweaters. I use painting to blur lines between reality and fiction, care and harm, self and other. In contrast to art's history of making the female body known, I use paint for its veiling effect, for its ability to seduce while resisting easy answers. Painting can be a disguise, a simultaneous revealing and re/veiling.

My female figures are all anachronistic, drawn from vintage found photos, painted into claustrophobic new spaces outside time. These women occupy painted abstract environments, wherein layers of dimensionality and flatness defy direct narratives. When figures come together it is often in ambiguous embraces, or with an air of accomplices in something unknown. Lurking in the whimsy, you may catch glimpses of fierce vulnerability, ranging from the meditative, to the uncanny, to the frantic.
Corrin Magditch
Corrin Magditch is a writer from Allentown, PA. She is a founder of Lehigh Valley Zinefest and a founding member of Many Mothers, a collective centered around chosen motherhood and community. Her work has been published in Rag Queen Periodical, Eunoia Review, and Sheltered Zine, and self-published through countless zines
My intention is to allow movement to fuel a new direction of writing. I'm in the thick of writing my first large-scale anthology of fiction. I hope my rededication to this project gives me clarity on its purpose and path. I also want to add light to the Elsewhere community.
Madison Rubenstein
Madison Rubenstein is from Minneapolis, MN. She received her Bachelors from Minneapolis College of Art and Design in 2013. Her work has been exhibited in Minnesota galleries and public spaces including Co-Exhibitions, Public Functionary, and Mall of America. She was recently published in the 44th edition of Studio Visit Magazine.
My time at Elsewhere will be spent exploring the natural landscape, connecting with other residents, and producing a new body of work. I will continue to explore abstracting the human form as part of my personal investigation into themes of mental health, recovery, Jewish identity, and ancestral trauma.
Cynthia Barnes
Cynthia Barnes currently lives in Longmont, Colorado. She received a BFA from the Rhode Island School of Design, a Masters of Art in Art Therapy for The School of the Art Institute of Chicago and a Masters in Deaf and Hard-of-Hearing Education from Columbia University/Teachers College. She has lived in many places including Italy, Turkey and Ghana, West Africa.
Intention at Elsewhere: Cynthia's Intention for her time spent at Elsewhere studios is firstly, to create artwork bigger than her tiny home studio allows and secondly, to bring the images that have been swimming in her head out into the word in painting form! Time is the greatest gift and she is excited to make art with no distractions!
Mariana Leal
Brazilian artist MARIANA LEAL (b.1980, Rio de Janeiro) works with her inner-energy iconography: an entourage which navigates along the places where she makes herself present, interacting with earthly elements. Her art poetically alludes to the background she's acquired over years of exploring subtle and psycho-emotional domains.
My works poetically allude to my ability to access subtle layers of human existence and to the experience of inhabiting a physical body, which functions as an interface for energy exchanges.
Some works refer to my own experiments of connection with the dimension of the sensible. Others invite the viewer / participant to make discoveries about their own psycho-emotional field.
Dana Aber
Dana is a performer working on a musical solo-show, Baggage at the Door, an autobiographical focused on the end of a 7-year cycle of PTSD destruction and reconstruction. The personal traumas that caused my post-traumatic stress are specific (and almost unbelievable), but the understanding of trauma—and the recovery from it—is universally human, so I desired this show to be built through collaborative process with multiple female artists.
Abbey Anderson
An Oregon native, a traveler, and a whistlepig enthusiast who spends much of her time in search of the planet's finest produce and most beautiful landscapes. She holds a BA in studio art and creative writing from Humboldt State University and enjoys teaching art to folks of all ages in her current hometown of Santa Cruz, CA. Her artwork is mostly inspired by nature things, funny things, and things she encounters whilst on her daily constitutionals.
Brigid Mcauliffe
Brigid McAuliffe explores the intersection of documentary and art. She makes photographs, video, music and ceramics to inquire and bring forward poetic stories of the everyday. She often presents these stories as short vignettes, and immersive installations, reflecting the significant yet ephemeral moments that form our lives.
Maria Velasco
María Velasco is a Spanish-born artist who has been living and working in the US since 1991. Her interdisciplinary work consists of site-specific environments, urban interventions, sculptural objects, and temporary public art commissions. Her work deals with issues of displacement, migration, gender identity, vulnerability, and the structures of authority that govern our lives. Velasco will create a suite of drawings in collaboration with her son Alex (9 yrs) exploring depth, humor, fantasy and intimacy in their respective worlds. Their combined drawings present a tender and poignant dynamic that will take the form of a limited edition portfolio and a public art project.
Secrets of the Wolf Girl
This deeply researched historical fantasy novel is based around a real 16th century family famous throughout Europe for their bizarre appearance. Because the father was covered with hair from head to toe but the mother was not, literary historians believe their marriage may have been the inspiration for Beauty and the Beast.
My interest is in their twelve-year-old daughter Francesca, hairy like her father, and her seventeen-year-old brother Paulo, not hairy like their mother. Caught in a time when superstitions about monsters and magic overlap new ideas about humanism and science, what will they do when their family is torn apart by forces beyond their control?
Eric McMaster
My works often involve athletes or performers that are jolted in some way, be it environmental, situational, and/or through an interaction with an object. A situation is created, a group or person with heighten proprioception attempts, and the resulting relics, documentation, and/or related objects take the form of an exhibition. In general, I am interested in disrupting expectation. Multi-channel installations are used to take media that is usually experienced from a singular source and disperse it. Live performances take similar routes, using the architecture of the venue to displace musicians.
Ellen Pierce
Ellen Shattuck Pierce grew up in Vermont and moved to Boston to pursue her art. She received her Ed.M in Arts Education from Harvard and her MFA from York University in Toronto. She settled in Boston where she teaches art to elementary students and works in her studio.
Bonnie Auslander
I'm a poet and essayist originally from Washington, D.C., now living with my family in the little mountain town of Lyons, Colorado; my poems have appeared in FIELD, Sweet, Gargoyle, and elsewhere. I took first place in the Society for Humanistic Anthropology 2016 ethno-poetry contest. I teach communication strategy in CU Boulder's Leeds School of Business.
Dwellings of the World
All have roofs.
not the reed hut of the Beri
keep it open to the stars
All have walls.
not the thatched shelter of the Yagua
scent of dark earth wild lily
All have floors.
yes even this bit of earth our homeless neighbor squats on
weaving a nest of plastic and downed wire
M. J. Hernandez
Madeline Hernandez is an artist originally from San Antonio with a Hispanic background. She received a BFA in painting from the University of Mary Hardin-Baylor in Belton, TX, May 2018. She is currently pursuing an MFA with a concentration in painting from Texas Tech University located in Lubbock, TX.
Sahar Fattahi
I was born and raised in Talesh, Iran and studied art for my BFA and MFA in Tehran. I taught art and exhibited my works before my immigration to the US. Having lived in Oregon and Texas has given me a great opportunity to connect with the western art. During my residency at Elsewhere Studio, I would like to work on painting/sculptures with fabric. I reference the concept of power oven women in social structures that has generated gender roles. The artworks will suspend in gallery or other environments and challenge the viewers' perception of painting as a flat surface.
Sylvie Mayer
Sylvie Mayer is a painter interested in shifting relationships and periods of transition. Influenced by dance, she enjoys making while on the move and depicting action. Through drawing, line, and layers, she pieces elements of her immediate surroundings together to form fractured narratives. She graduated with a BFA in Painting from Rhode Island School of Design in 2018 and moved to Colorado shortly after.
Erica Tucceri
Erica is a multi-award winning flutist, improviser, band leader and composer from Australia. Passionate about new and improvised music, she utilizes flutes and electronics in her practice, and is best known to international audiences for her work in the jazz, electronic and world music scenes with bands such as WVR BVBY, Z*F*E*X and Billy Davis.
Katleen Clé
Born and raised in Belgium, Clé has a Masters Degree in Sculpture and Spatial Art from Sint Lucas Antwerp. In 1995, someone gave her a camera, and she started taking pictures. Together with a background in fashion and set design, three dimensional installations often shape her aesthetic. Her work has been featured in ad campaigns commissioned by Trix music, theatre magazine Open Doek Center and in print and online music media.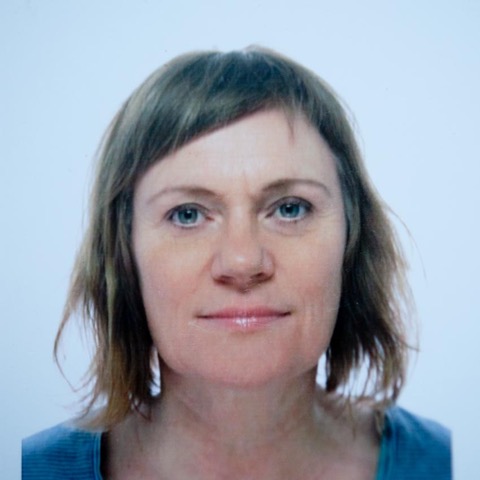 "Desolation, glumness and melancholy that's a topic from my one life and you can find it back in all my work."
Derek Martin
Martin is a site-specific artist based out of: New York (Montauk & NYC) as well as Braddock, PA working in: performance, sculpture, installation, photography, sound and video. He has amassed solo, two-person and group shows nationally and internationally, taking his practice abroad to: Poland, Germany, London, Egypt, Norway, Iceland, Sweden and throughout the U.S. His current work investigates the phenomena of human creativity drawing from ancient practices to modern techniques to inspire and help re-cultivate our relationship to the environment.
"How we treat our planet is how we face our future."
Ja Min Yie
South Korean artist Ja Min Yie studied painting in the US and France. Subsequent work has led her to Sri Lanka and Nepal, where she cultivated a sensibility for the ephemeral and sublime nature of things. She is interested in translating qualities of ink into oil; expressing the simultaneous form and formlessness of observed phenomena.
Yie Ja Min aims to restore "original mind" – to enter a primal non-dual state of being via complete immersion in the encounter between mind and object. Each stroke of paint or ink records a moment of instant convergence between nature and her consciousness, facilitated by the sense of sight. As a result, YIE's works describe a reality that is illuminated from within, neither subjective nor objective but both at once, its luminosity seen through the shadows of passing forms.
Leah Danze
Leah is a painter who is currently interested in exploring the possibilities of clay and cardboard. She has collaborated with poets, musicians, muralists and community organizers in the United States and in Latin America. Right now, she is interested in the intersections of memory and the body. Leah's art practice is informed by humans' relationships to each other and the natural world. She thrives making art in unexpected places. While at Elsewhere, Leah hopes to listen deeply to herself, her surroundings and to the members of Elsewhere and the community of Paonia. She intends for her artwork to be birthed from this listening process.
Sonja Hinrichsen
Sonja graduated from the Academy of Art in Stuttgart, Germany in 1997/98, and received a Masters degree in New Genres from the San Francisco Art Institute in 2001. She has been invited to group- and solo- exhibitions worldwide and has won numerous artist residency awards. Sonja Hinrichsen examines urban and natural environments through exploration and research. As an artist she feels the responsibility to address subject matters our society tends to neglect or deny, particularly adverse impacts to the natural world. Her work manifests in immersive video installations, video performances and interventions in nature. Her participatory project "Snow Drawings" engages communities worldwide.
"With my artwork I aim to provoke thought and engage my audiences intellectually. I'm not interested in creating lasting artworks, as I believe our planet is over-saturated with man-made products. While I like to unfold my work into large immersive experiences, I prefer that it live on in its documentation only, and in the memories of my audiences."
Clarissa Fortier
Born in New York City, Fortier is drawn to places that are in direct contrast to her native urban environment. After attending Oberlin College, where she studied studio art and environmental studies, she fell in love with the rocky landscapes of Colorado and Utah. These places serve as both the subject matter for her paintings and the cliffs where she enjoys her passion of rock climbing.
My intention for the Elsewhere residency is to focus on painting landscapes in a way that acknowledges the process of time required for painting, rather than the finished painting. I want to experiment with new materials and continue a practice with which I am already familiar: plein air painting.
"When I enter a landscape I become an active participant in that environment, rendering its image in a different form. My touch becomes integrated with the environment, revealing my presence and my hand as a painter."
William Chappell
William Is an author from Boston MA. His work is categorized as meta fiction, using the medium of the book as a symbol for the illusion which is our reality.
"By doing this, my work explores the craft of storytelling, it draws attention to itself as a work of fiction, suggesting that our reality is a work of fiction too. The thematic elements of my work deals with escapism, regret, hope, relationships. I explore the idea of how far someone is willing to go in pursuit of their hopes and dreams, the positive and negative, if it costs them everything, or nothing at all."
Abby Paccia
Abbey Paccia earned her BA in Animationa at Sheridan College. Since then, she has worked professionally in the field and independently developing her own projects. Living in the Pacific Northwest opened her to new inspirations and she has shifted her artistic endeavors, mixing her love of story with imagery of the natural world. While at Elsewhere, Abbey intends to focus on the creation of an illustrated book, combining the "Shadow World" visual style that she has been developing for the past two years and a narrative influenced by ancient cultures, ecological interconnectedness and personal journeys.
"Living spaces hold meaning, collect memories and build connection. The images on these pages are my way of honoring life in the natural world with curiosity and wonder, building connection with human and non-human life and appreciating the common threads we all share."
Lidia Guerrero
Lidia Guerrero (Alicante, Spain) is a figurative painter inspired by tolerance and cultural diversity, working now on the myths and legends of Spanish folklore.
CIRRELDA BRYAN
CB Bryan is an artist and educator based out of Albuquerque. In 2016 she received her BFA from the University of New Mexico, where she participated in the Land Arts of the American West program. She has exhibited independently and continues to collaborate as a member of the collective duo "Mobile Gravy."
Jason Livingston
Jason Livingston is a film and video maker currently based in Iowa City, IA, working with the Department of Cinematic Arts at the University of Iowa. A teacher, writer, and occasional programmer, he has worked with many non-profits, including Cornell Cinema, the Experimental TV Center, the Standby Program and others. He is currently on the Board of Trustees with the Flaherty Seminar. His award-winning work has screened widely, including Rotterdam, Anthology Film Archives, the Austrian Museum, the Vancouver Art Gallery, and more. Under Foot & Overstory is distributed by the Canadian Filmmakers Distribution Centre, and Lake Affect is available through Electronic Arts Intermix as part of the Experimental Television Center DVD boxed set.
A work of experimental non-fiction that explores fossil fuels and our relationship with our carbon kin.
Ancient Sunshine draws on several trips to the Mountain West and Great Plains to visit extraction communities and sites. I'm eager to arrive at the residency to begin editing what I hope will be a poetic investigation into carbon capitalism.
Leah Aegerter
Leah holds a BFA from Rhode Island School of Design, and for the past two years she has lived and worked in the Roaring Fork Valley of Colorado. She works primarily in wood, metal, and digital techniques to create object-based sculptures that aim to abstract queer and feminist narratives.
"I employ the motif of grids as a method of organization and a canvas on which chaos can find expression. I've found that grids reveal a subtle intimacy in the various abstract objects I create, and at Elsewhere I will continue this exploration through a series of smaller works."
The abstraction of queer and feminist narratives has always been central to my work, as I create objects with few ties to any recognizable, pre-existing forms in order to broaden the boundaries and definitions of intimate interactions. My pieces aim to challenge a traditional and easily accessible hetero-intimacy by performing or implying a relationship themselves, or asking the viewer's participation in order to complete a system of desire. As I invent objects that are abstracted with elements of absurdity or surrealism, I hope to force a reappraisal of dialogues around intimacy. Greatly influenced by magical realism, I create systems and scenarios that might pass in our reality but don't truly belong here; my sculptures act as conduits to fantastical landscapes and the emotions that inhabit them. I aim to turn the outlandish fictions that I have conjured up into some physical reality so as to draw the viewer into the fabricated portal of an alternate world. These fictions create a tension and slight unease within the work, and demand submission by the viewer so that they might gain insight into an unfamiliar, postured intimacy.
Kelly Ciesla
Born and raised in New Jersey, Kelly Ciesla earned her Bachelors Degree from Lycoming College, where she fell in love with abstract art. Inspired by her spiritual connection with her work, Kelly earned her Reiki certification in 2016. When she's not creating, she likes to enjoy nature: kayaking, hiking, etc.

Art is a psychological, meditative, spiritual and healing experience that bridges a connection between my physical and higher self. My new series, "Awakening," is body of abstract work that reflects my journey of self-exploration. My mediums of choice include, but are not limited to, oil, acrylic, watercolor and ink.

Though my artistic process challenges me to experiment with different mediums, canvases and designs, my favorite part is the connections viewers have with my work. I love to understand the psychology of the viewer by what they see and colors stand out to them. I hope those who connect with my journey feel the power of divine connection, self-love, healing, and transformation they may need.